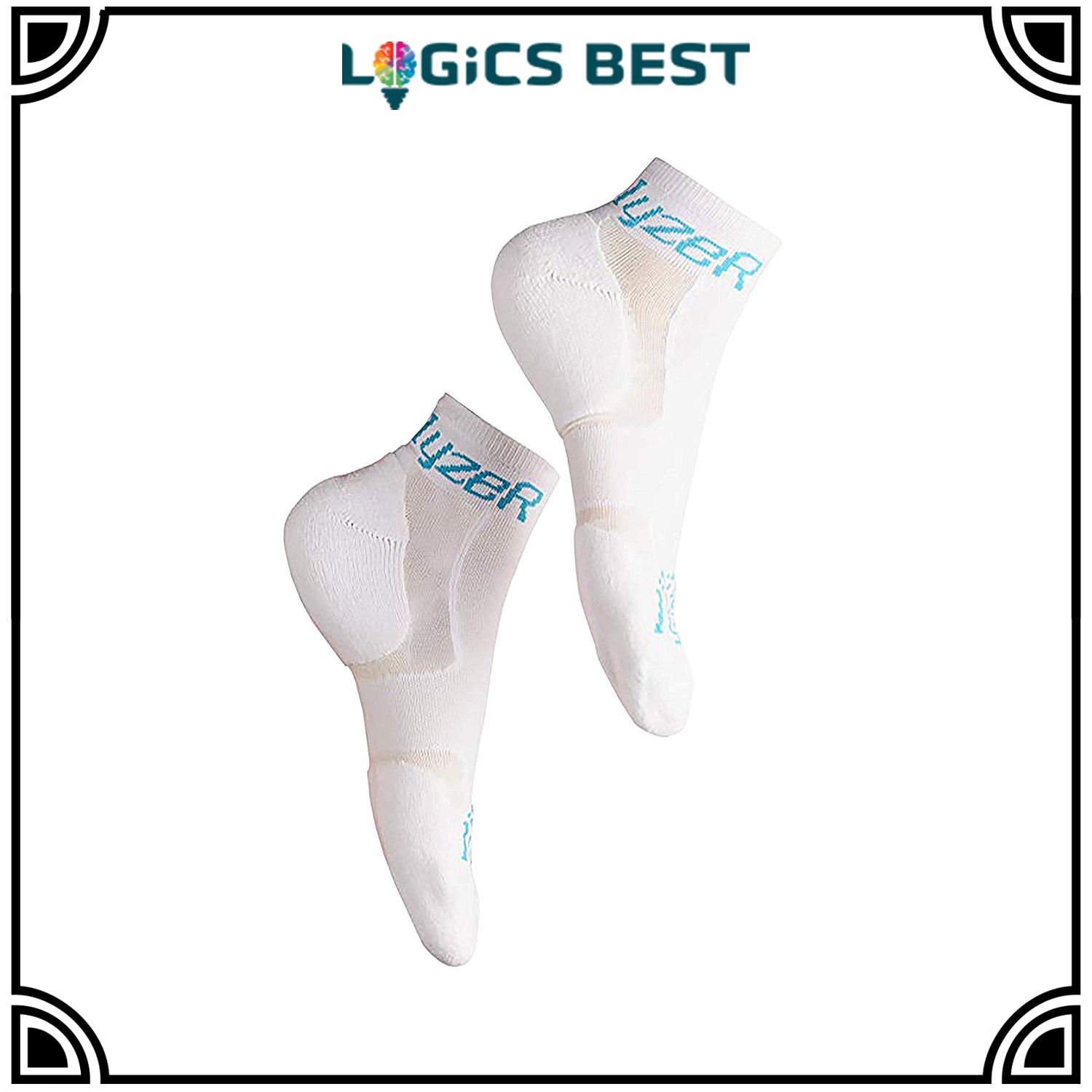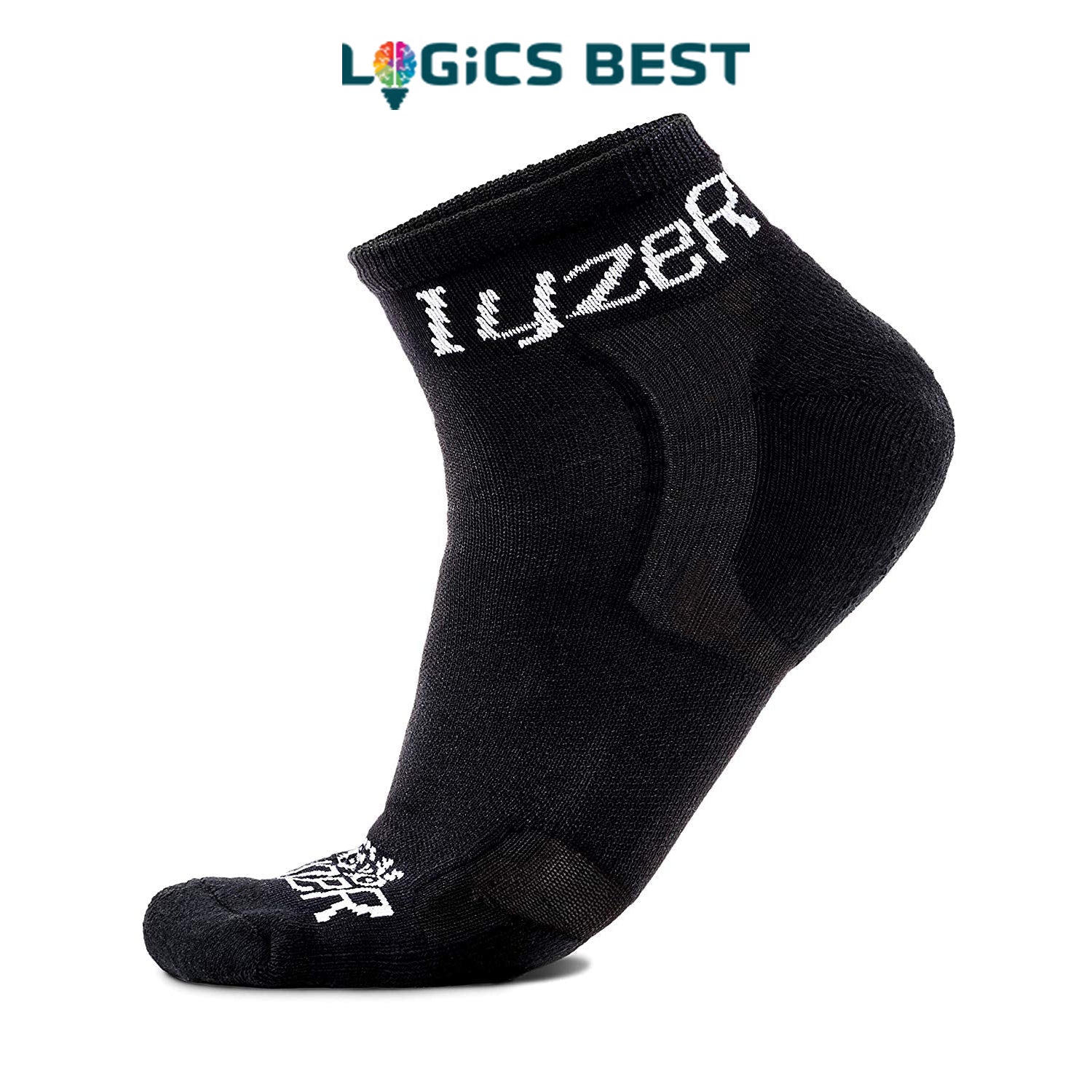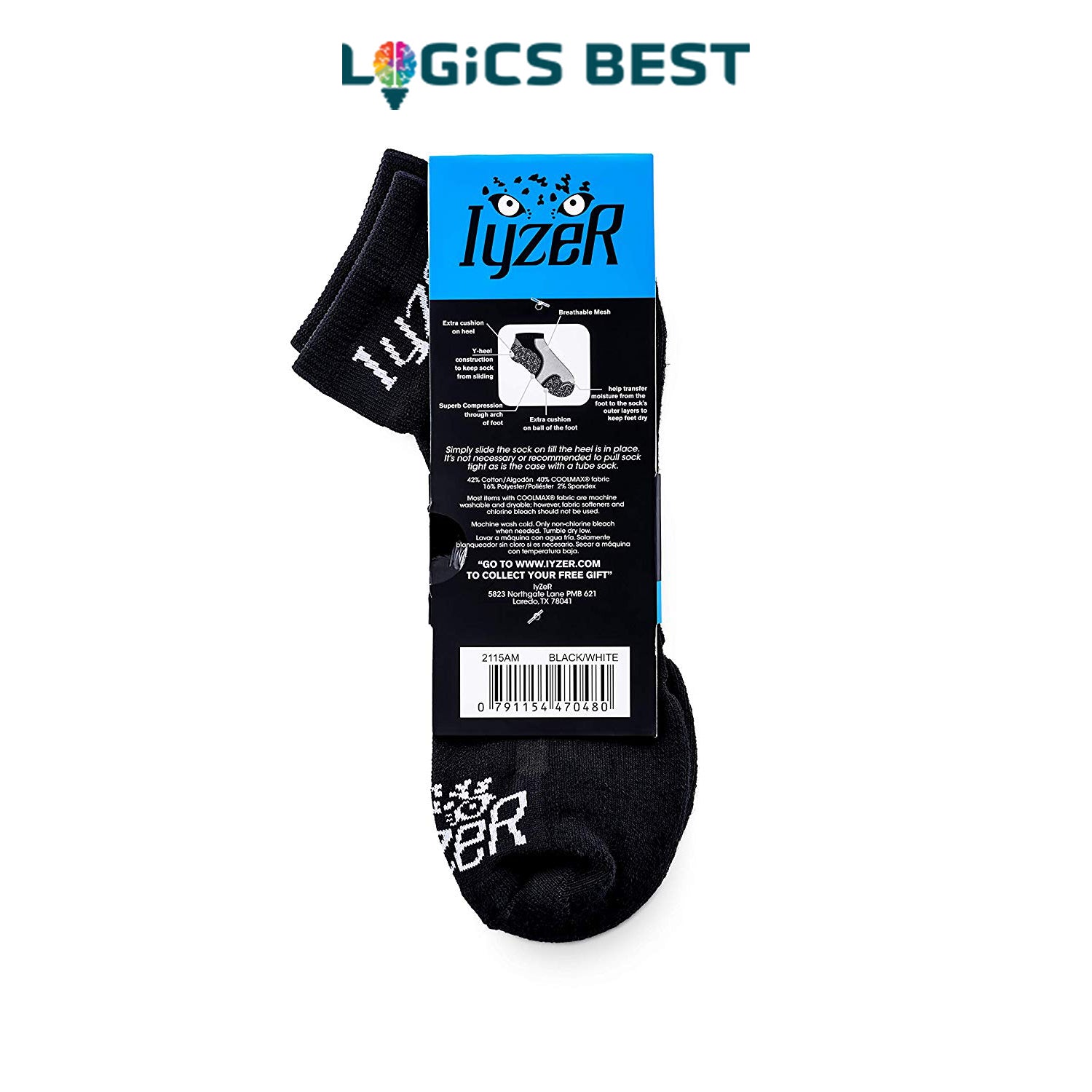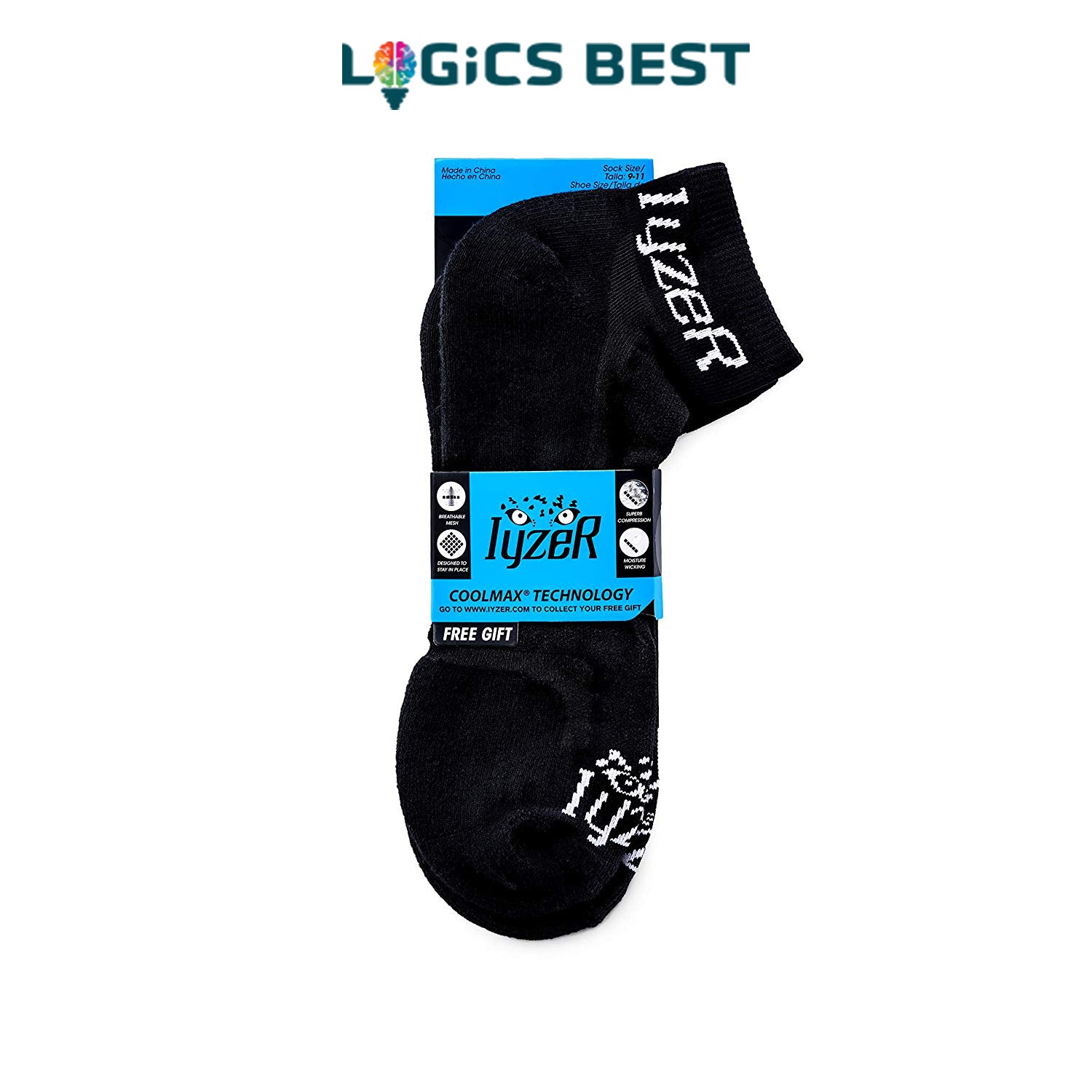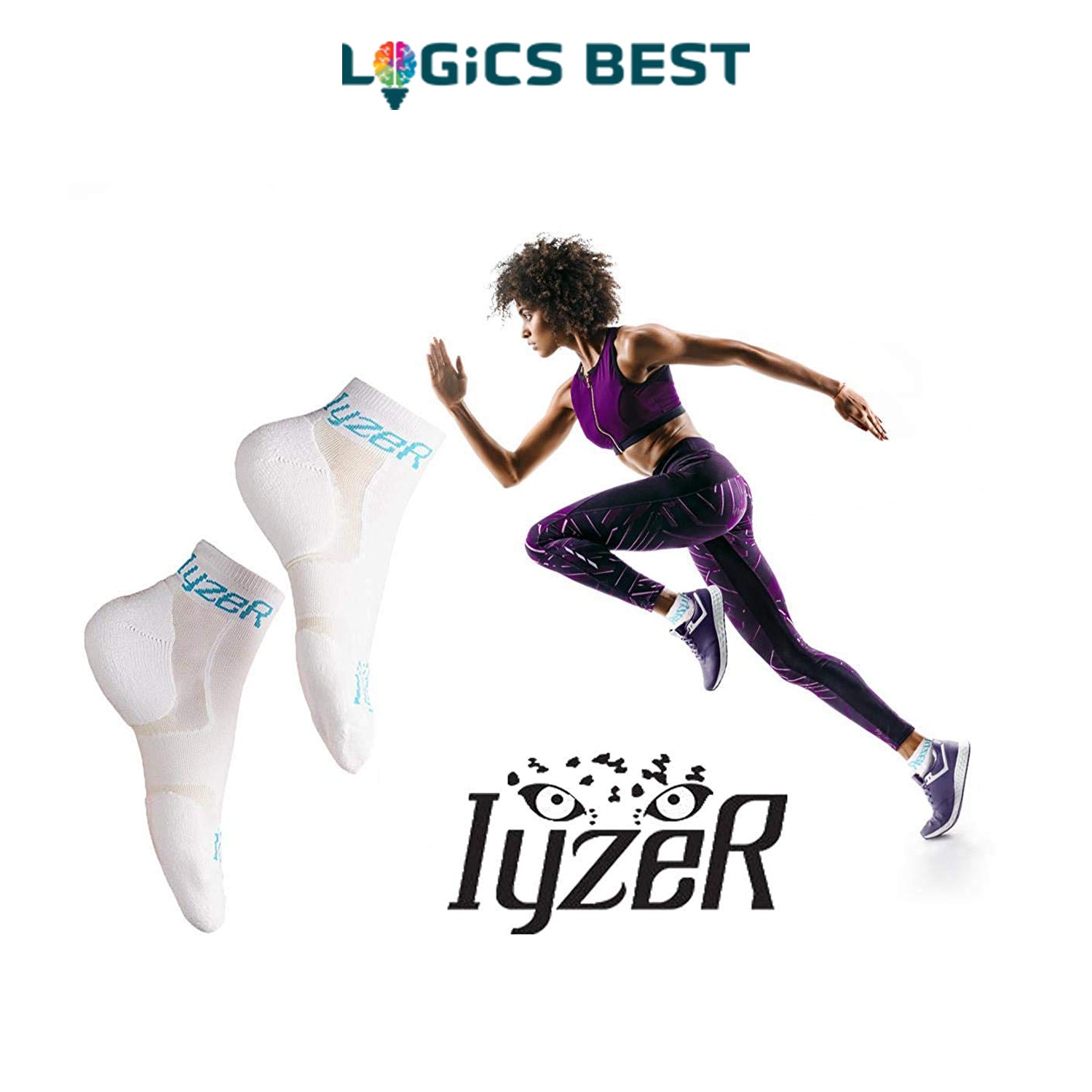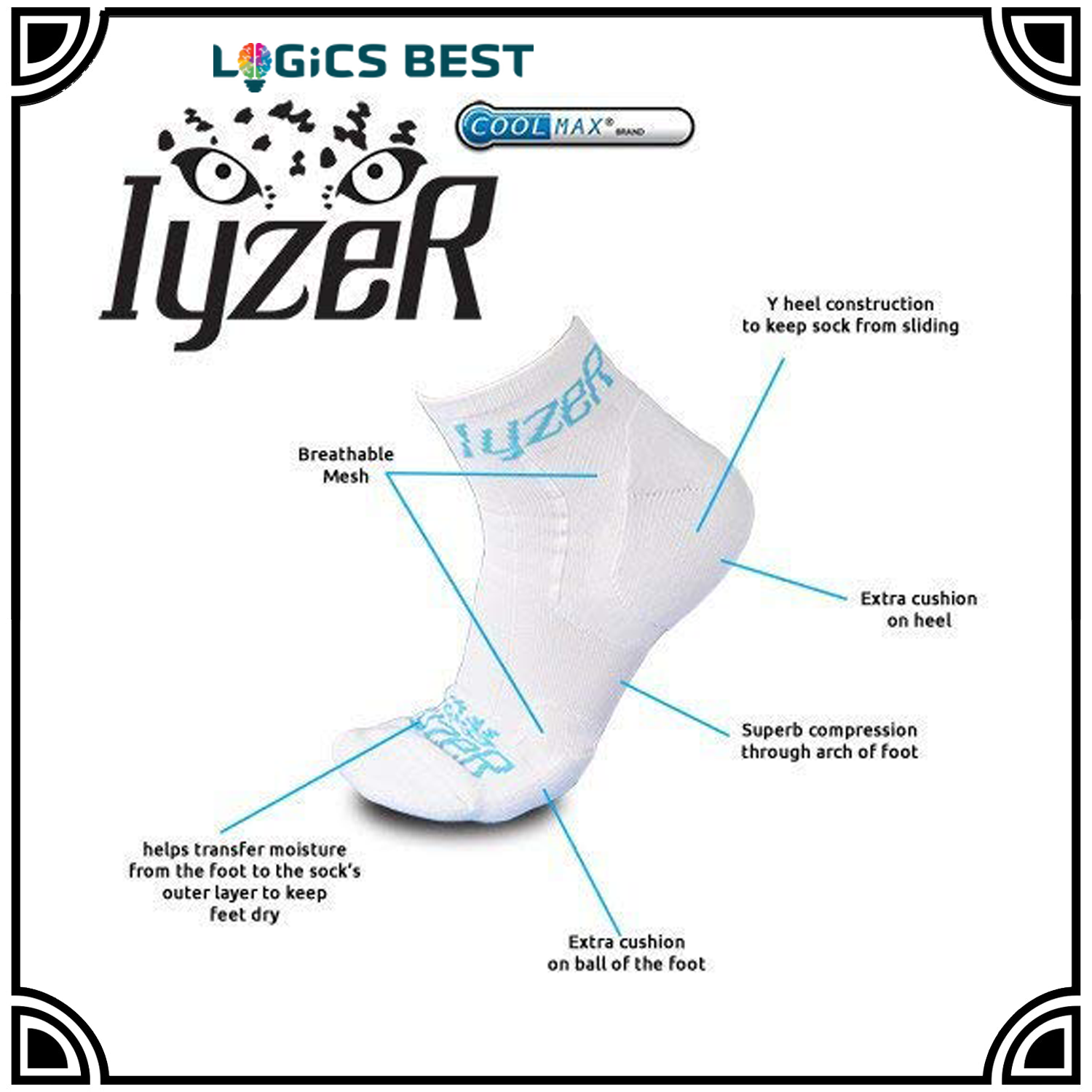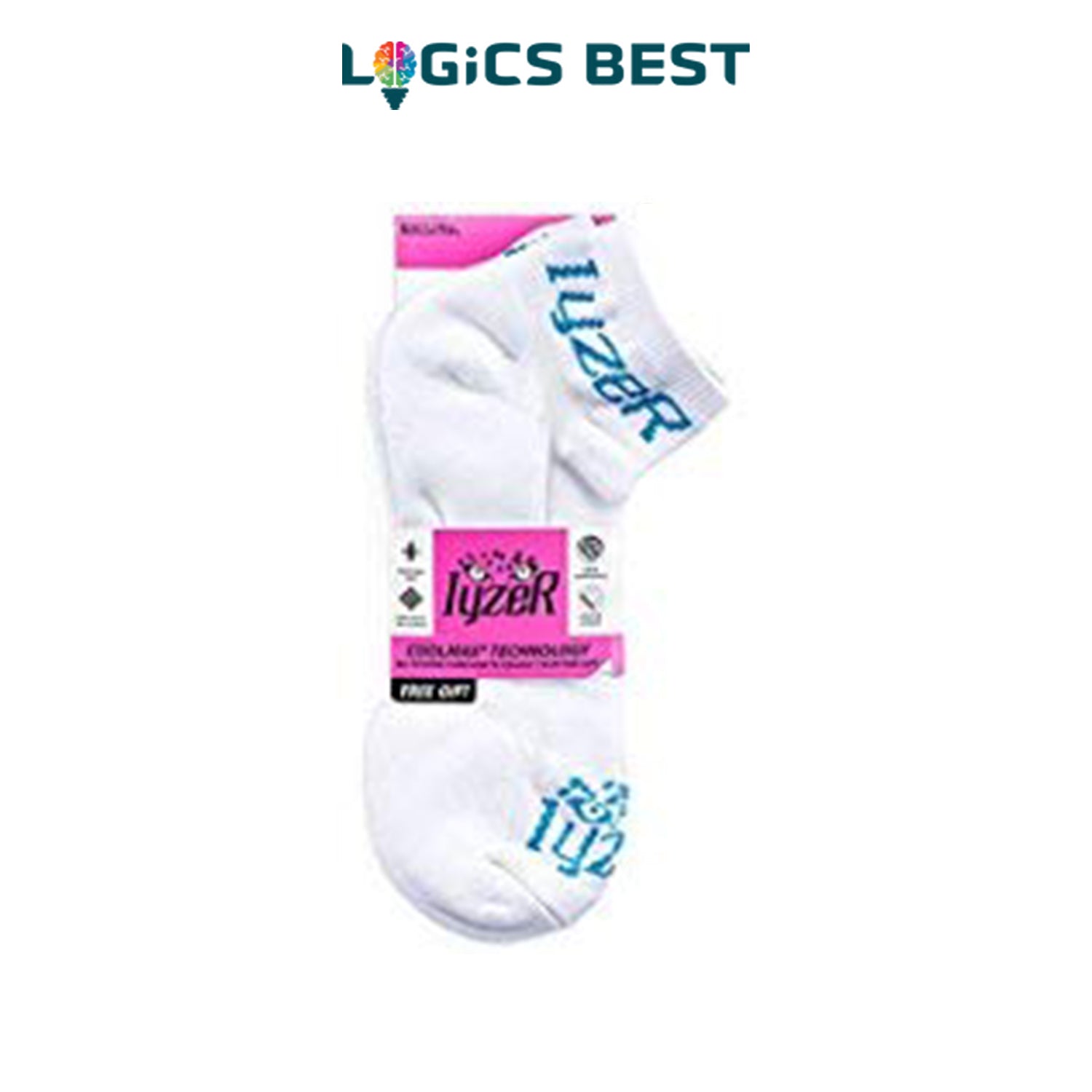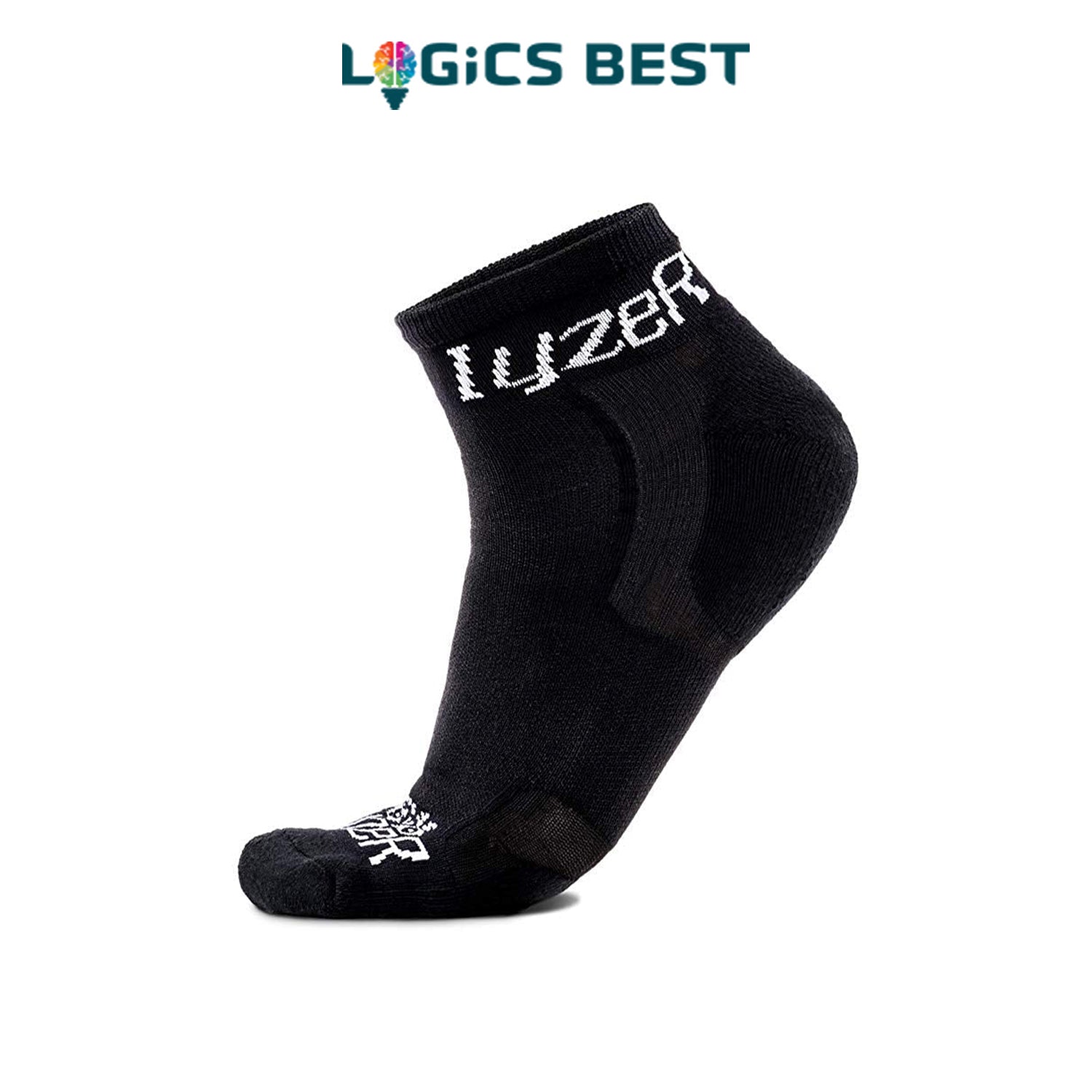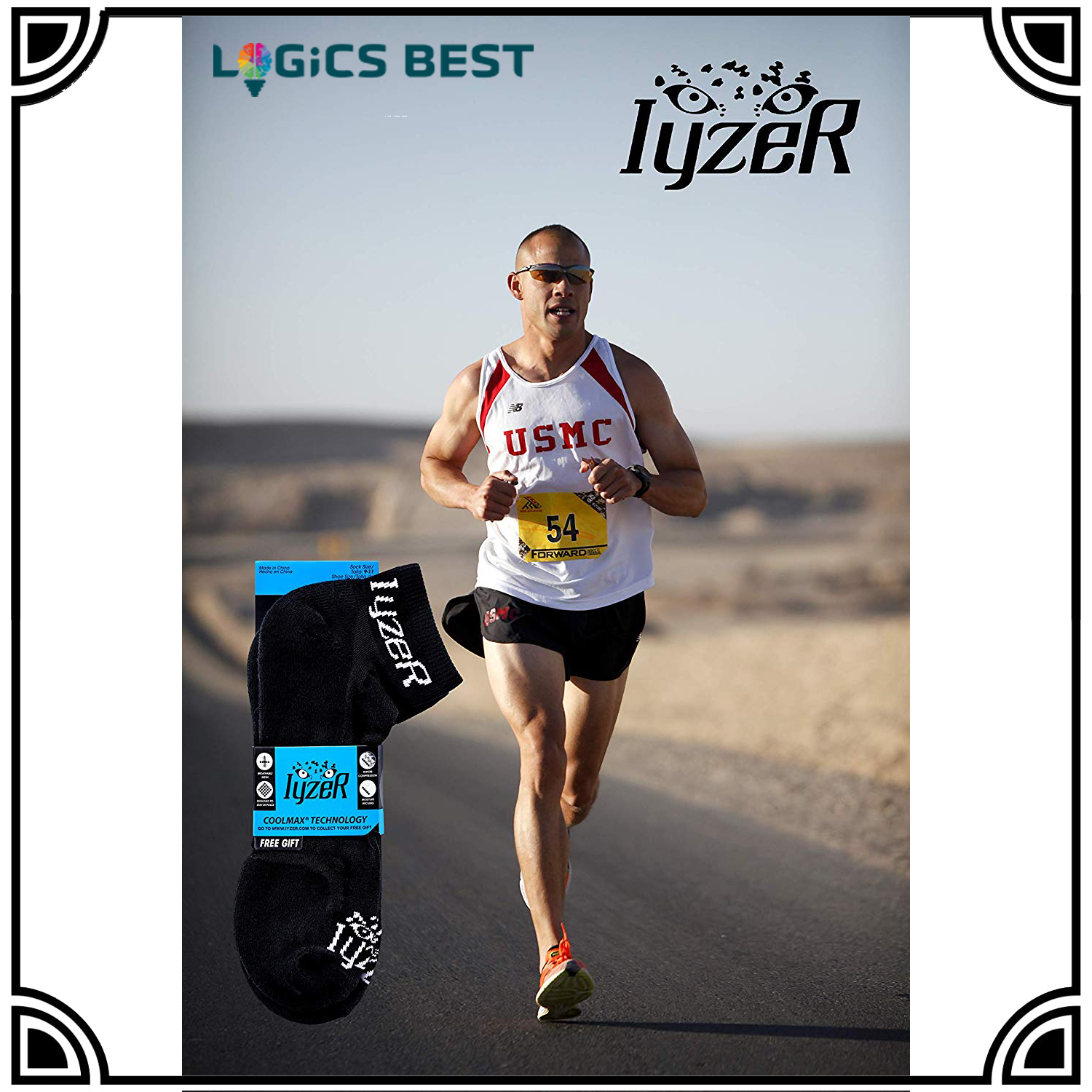 Mens Running Coolmax Sock
Logics Best is the US Based developer & manufacturer of a new sock & insole material that helpsease stress and foot pain. 

Features & Benefits: 

⭐⭐⭐⭐⭐ COOLMAX RUNNING SOCKS keep Blisters from Lose Fitting Socks and Rough Seems from forming because we use true Coolmax technology and a form fitting sock that snuggles your toes and your heel while you run, bike, hike, play ball, work or any other activity that leaves your feet soaked 💦 in sweat!
 
⭐⭐⭐⭐⭐ RUNNING COMPRESSION SOCKS have an extra cushion on the heel to help reduce impact 💥, Y-heel construction keeps the sock from sliding which reduces blisters, complete with extra cushion for the ball of the foot to relieve foot pain & moisture 💦 wicking air mesh to keep your feet fresh & dry all the way to the finish 🏁
 
⭐⭐⭐⭐⭐ BEST COMPRESSION SOCKS FOR RUNNING features moisture wicking lightweight mesh (42% cotton, 40% Coolmax fabric 16% Polyester, 2% Spandex) Superb compression reduces blisters, foot fatigue, runners pain & more!
 
⭐⭐⭐⭐⭐ DURABLE ATHLETIC SOCKS Padded Comfort Sole Light Cushion Provides Impact Resistance w/out limiting Space inside your footwear BEST USE TIP: Keep your foot gear all on tight, this reduces fatigue, pain, and the overall occurrence of blisters



Questions & Answers
💡 What kind of shoes are suitable for these socks? 
 ✏ The socks are designed for running shoes, no show design is great for runners or anyone wearing a low cut shoe who needs premium footcare

💡 How long will they last? 
✏ These socks should last up to 2 years, but keep in mind its best to buy new ones every 8-12 months, or when your feet start to hurt again. 

💡 Are these machine washable? 
 ✏ Yes
Run Cool & Dry Moisture Wicking gives Superior Moisture Technology with our Ultra Wicking Fibers. So, Whether you're in the Gym or on the Road, you keep your Feet Fresh!
Airmesh Vents! Top Of Foot Mesh Ventilation Design Generates Ample Airflow to Keep Your Feet Dry and Cool in any Running Conditions
Direct Arch Compression Tech with Amazingly Comfortable Compression to Maintain Arch Stability. Our Arch Stability System also Reduces Bunching and Slippage to a minimum
Padded Comfort Sole. Light Cushion Provides Impact Resistance w/out limiting Space inside your footwear!
Perfect For Runners, Bikers, Hikers, Joggers & More! (Great for the office or hospital!)
Mens Running Coolmax Sock