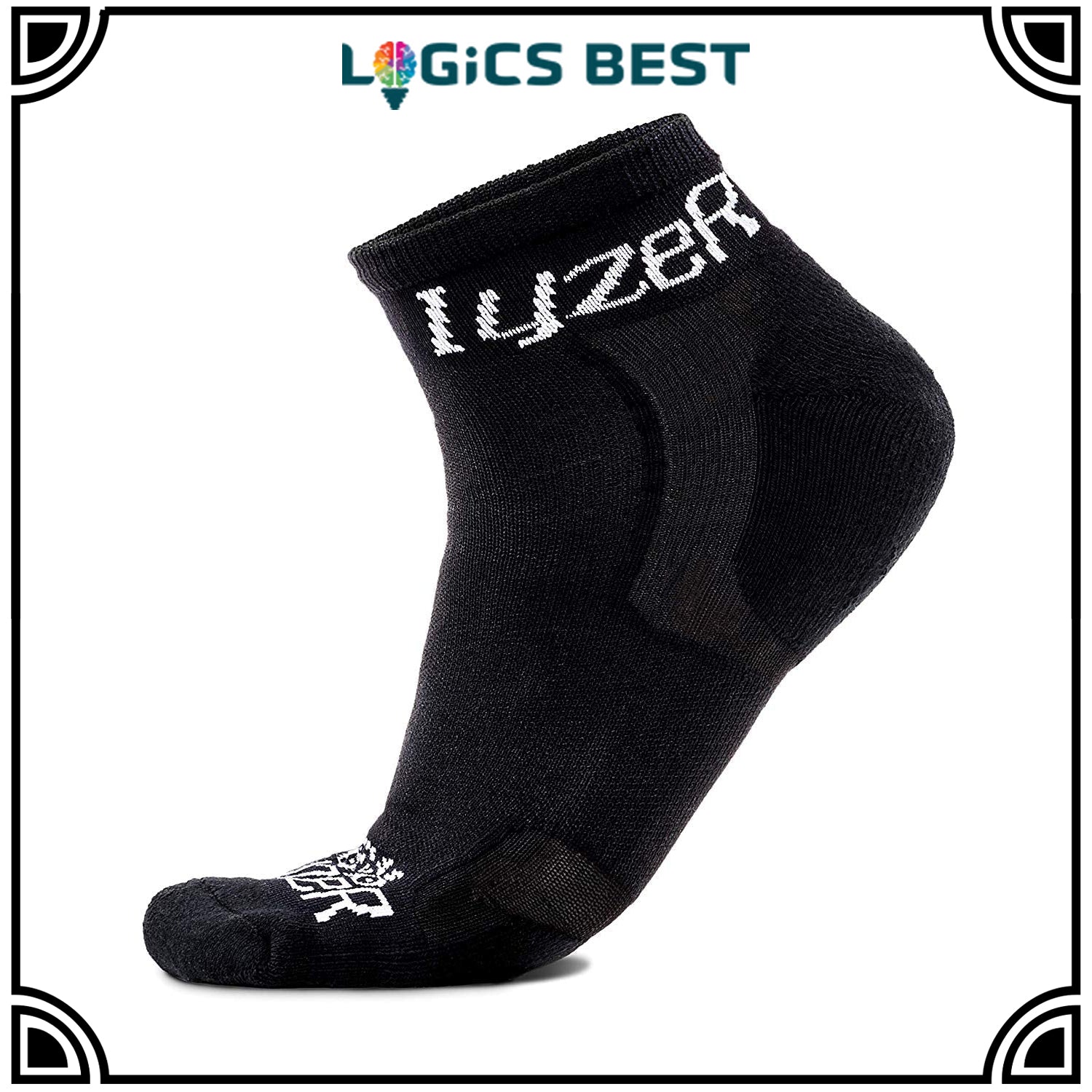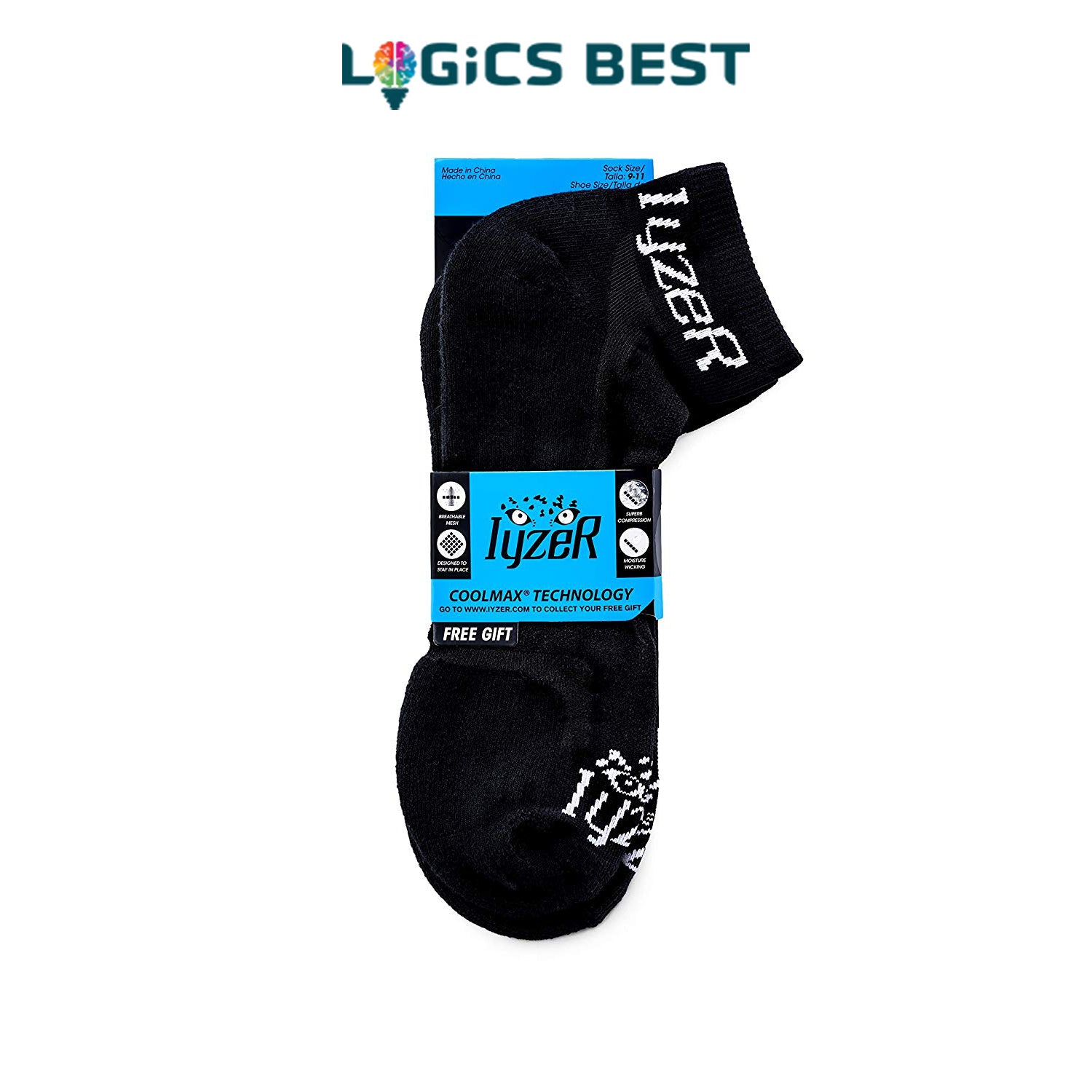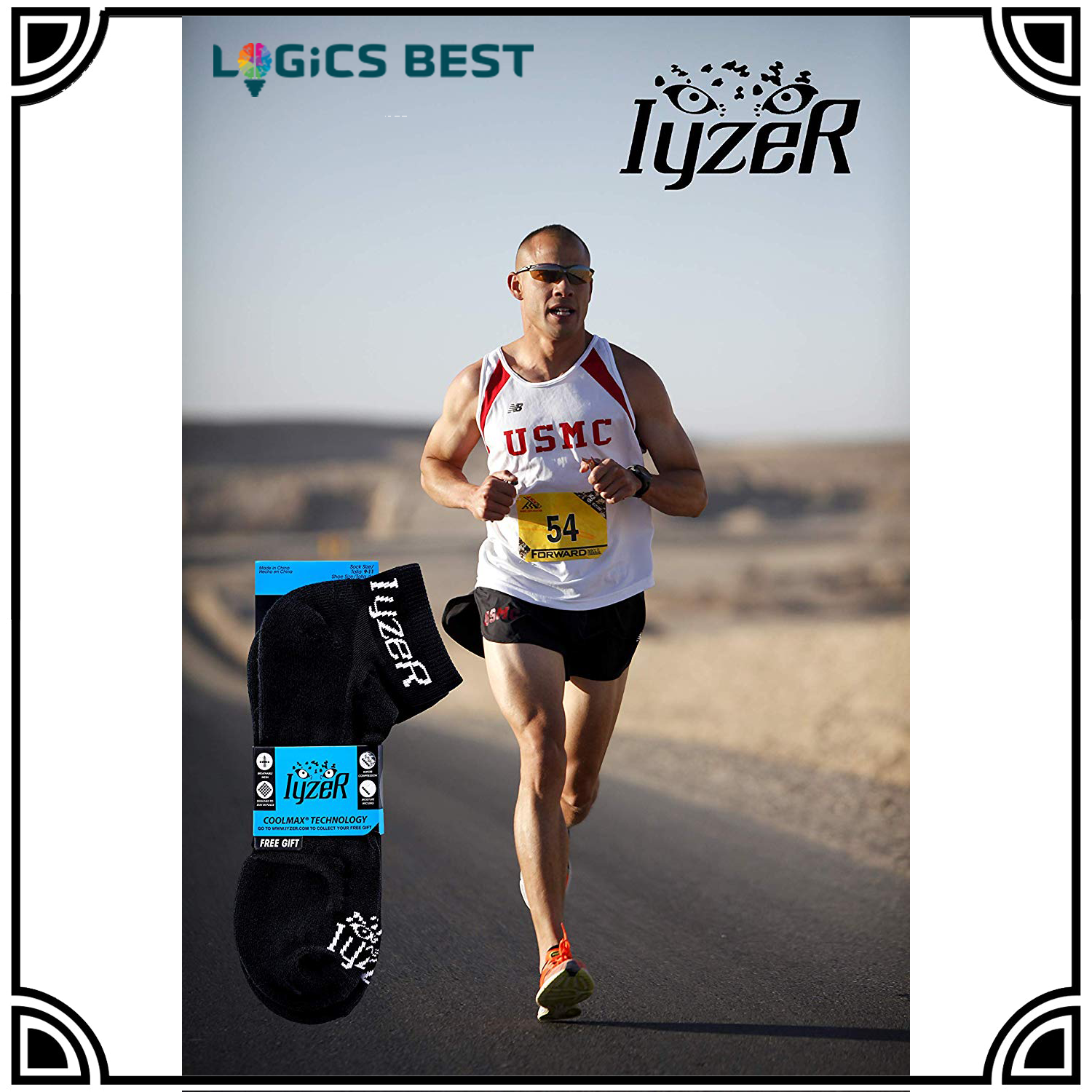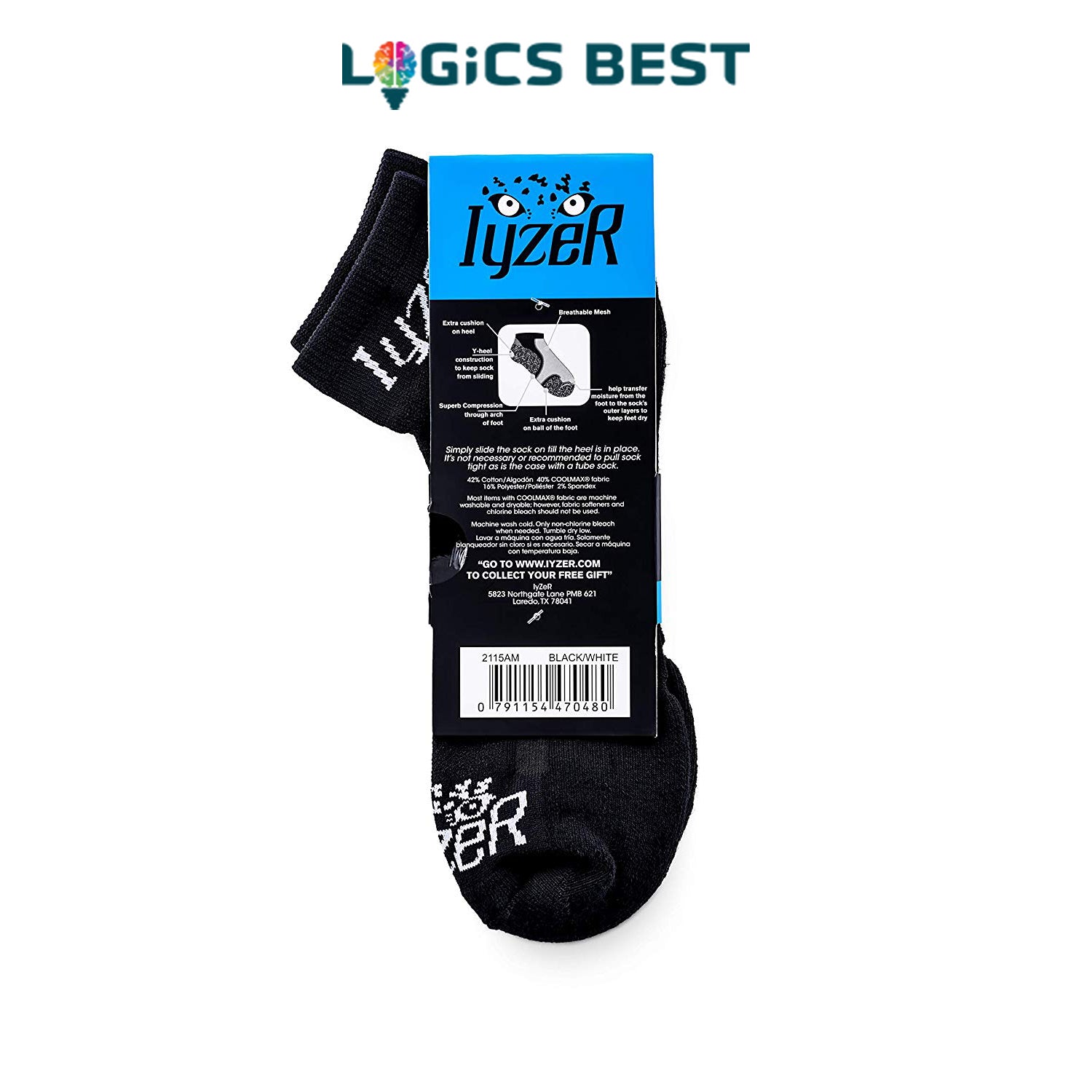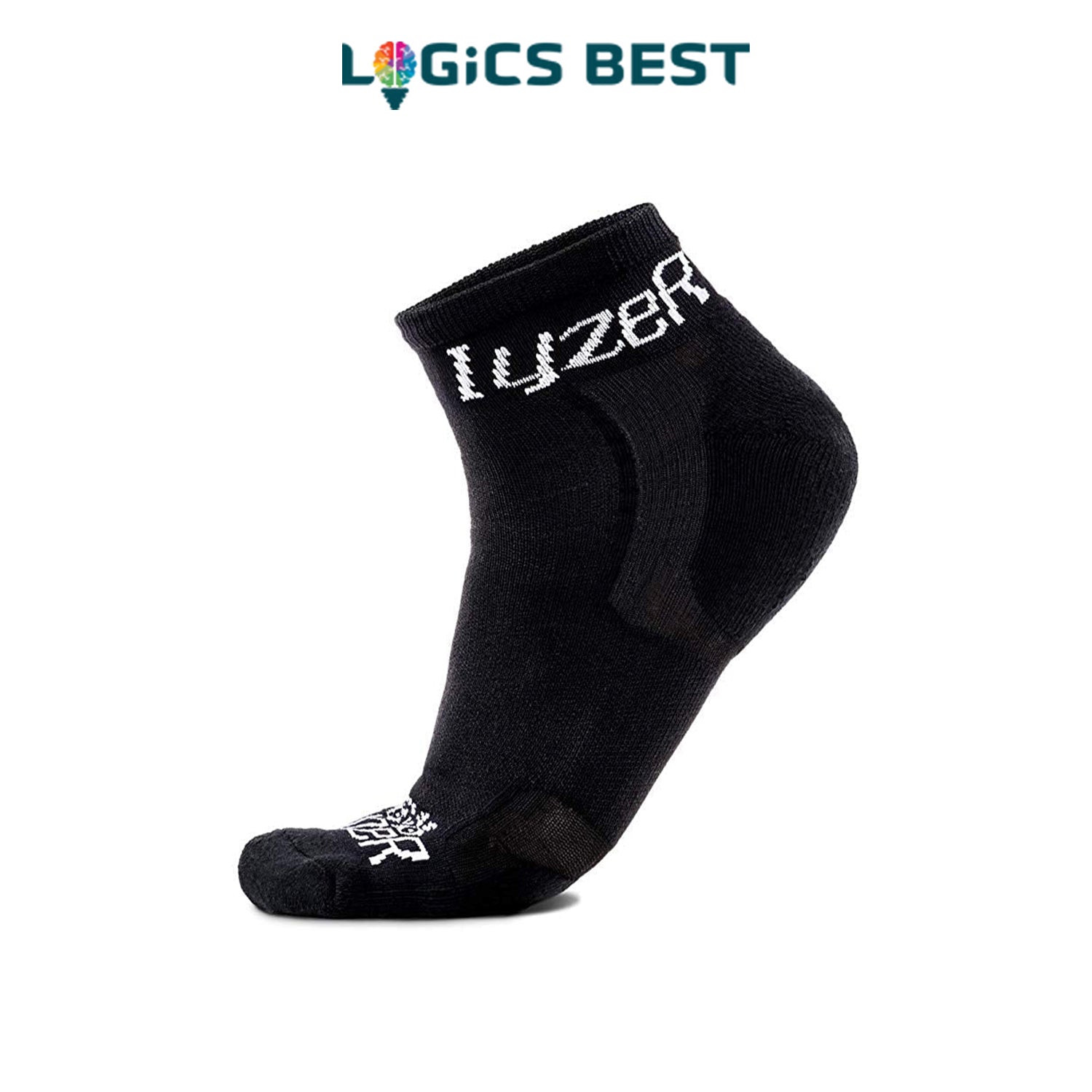 Mens Running Coolmax Sock (Black Mens, Medium Mens 9-11)
About Logics Best 

Logics Best is the US Based developer & manufacturer of a new sock & insole material that helpsease stress and foot pain. 

Features & Benefits: 

⭐⭐⭐⭐⭐ Pain relief through biomechanics ,Firm, resilient arch supports give more comfort than most. 
 
⭐⭐⭐⭐⭐ Excellent pronation control helps relieve the pain and ongoing support prevents it from happening again! 
 
⭐⭐⭐⭐⭐ Excellent mobility allows for free and easy movement of the foot, without locking it in place while providing much needed support! 
 
⭐⭐⭐⭐⭐ Anti-microbial top fabric that reduces friction and keeps the feet ❄ on those 🔥 summer days 

Perfect for issues like: 
⭐Flat Feet  ⭐Plantar Fasciitis  ⭐Foot, Arch and Heel Pain ⭐Arthritis  ⭐Knee pain  ⭐Supination  ⭐Bunions ⭐Overpronation ⭐Diabetic neuropathy 

Questions & Answers
💡 What kind of shoes are suitable for these socks? 
 ✏ The socks are designed for wider, high volume shoes, such as work boots, basketball shoes,running shoes,casual shoes, dress shoes basically unless its a high heel you should be okay! 
 
💡 If Purchasing Insoles: Do I need to take out my old soles to replace with these? 
 ✏ Yes better results are seen by removing the old ones. 

💡 How long will they last? 
✏ These socks should last up to 2 years, but keep in mind its best to buy new ones every 8-12 months, or when your feet start to hurt again. 

💡 Are these machine washable? 
 ✏ Yes

Refunds Policy 
If there is a problem with your purchase, before leaving a review contact our team. We have several styles of insoles, we will help find the right one!
Run Cool & Dry Moisture Wicking gives Superior Moisture Technology with our Ultra Wicking Fibers. So, Whether you're in the Gym or on the Road, you keep your Feet Fresh!
Airmesh Vents! Top Of Foot Mesh Ventilation Design Generates Ample Airflow to Keep Your Feet Dry and Cool in any Running Conditions
Direct Arch Compression Tech with Amazingly Comfortable Compression to Maintain Arch Stability. Our Arch Stability System also Reduces Bunching and Slippage to a minimum
Padded Comfort Sole. Light Cushion Provides Impact Resistance w/out limiting Space inside your footwear!
Perfect For Runners, Bikers, Hikers, Joggers & More! (Great for the office or hospital!)
Mens Running Coolmax Sock (Black Mens, Medium Mens 9-11)