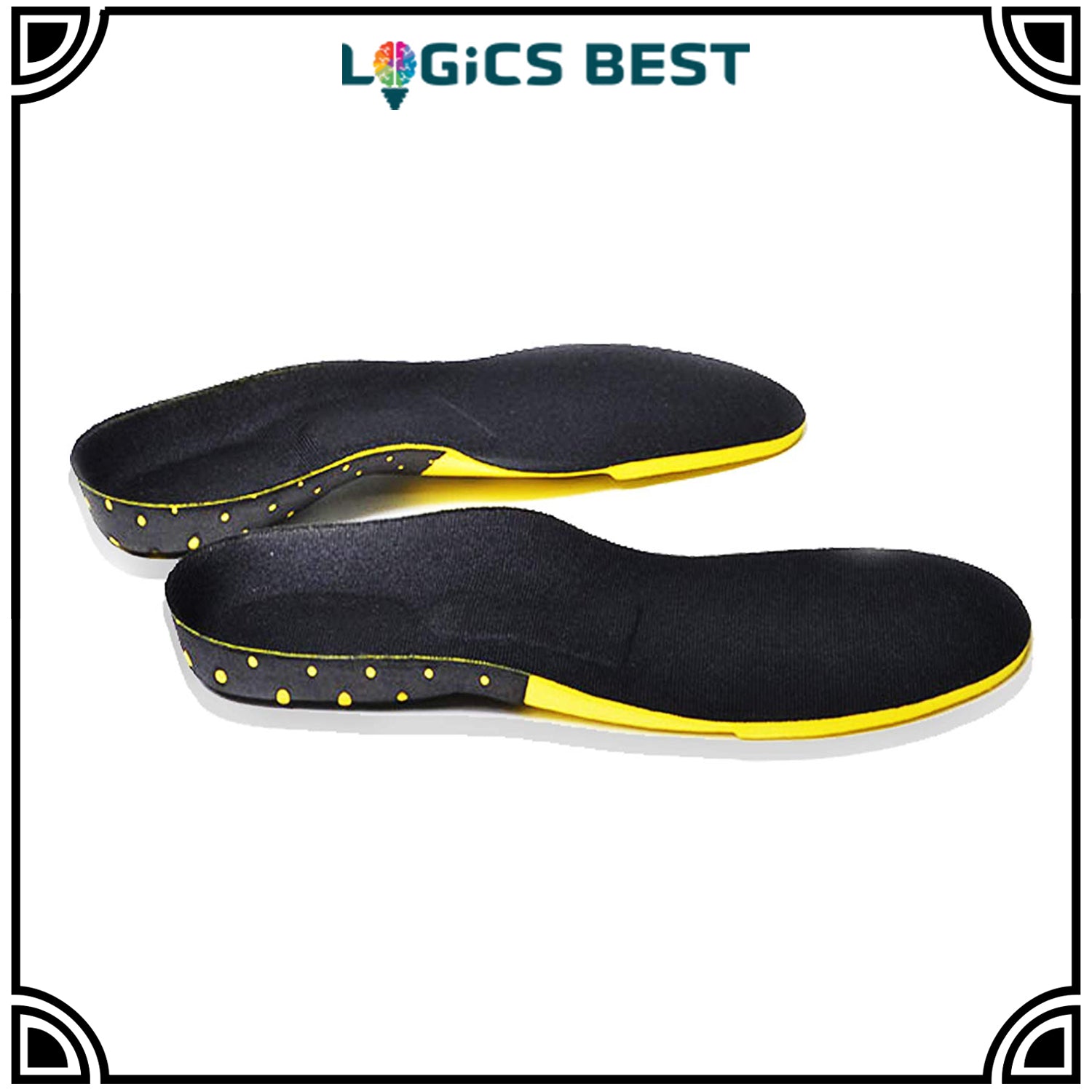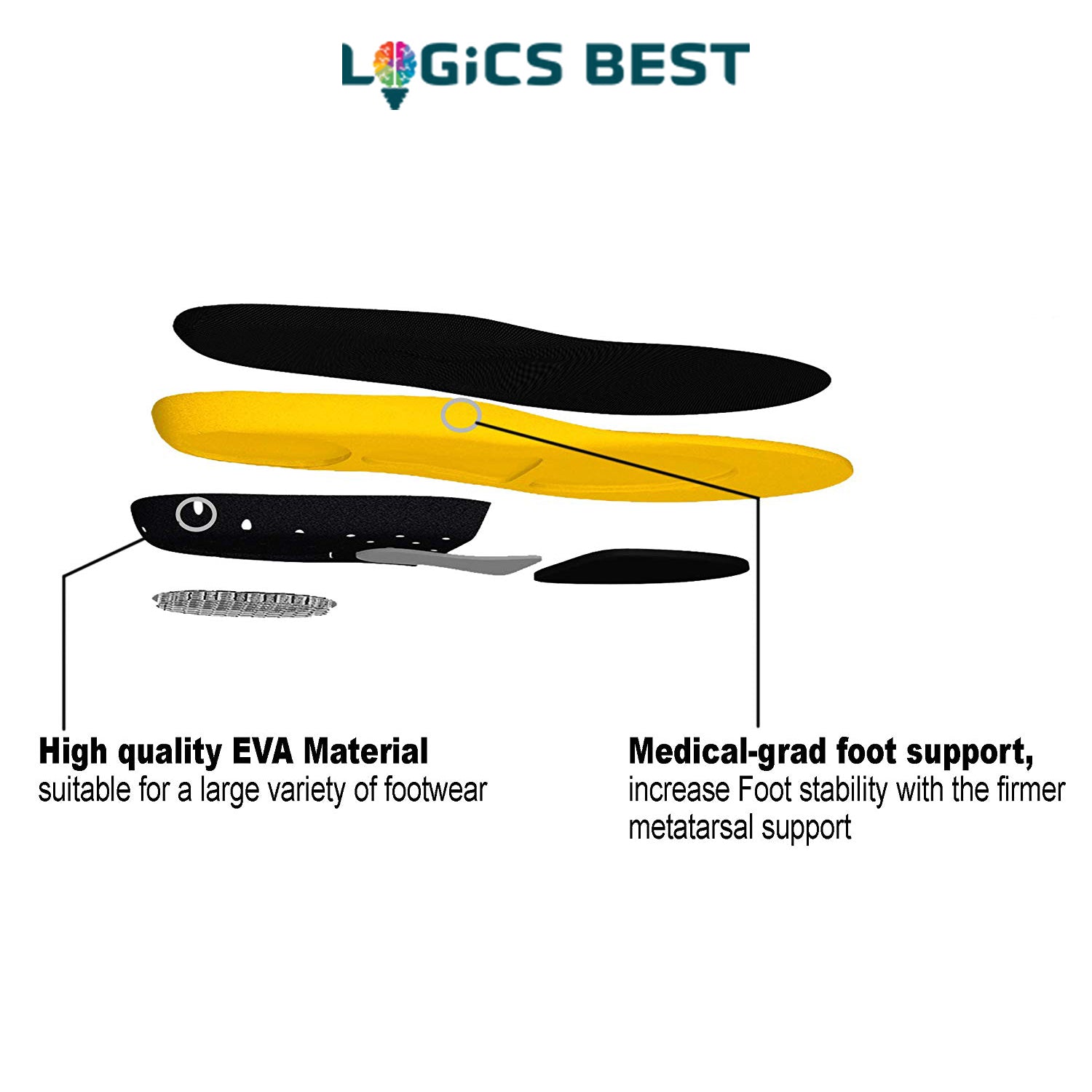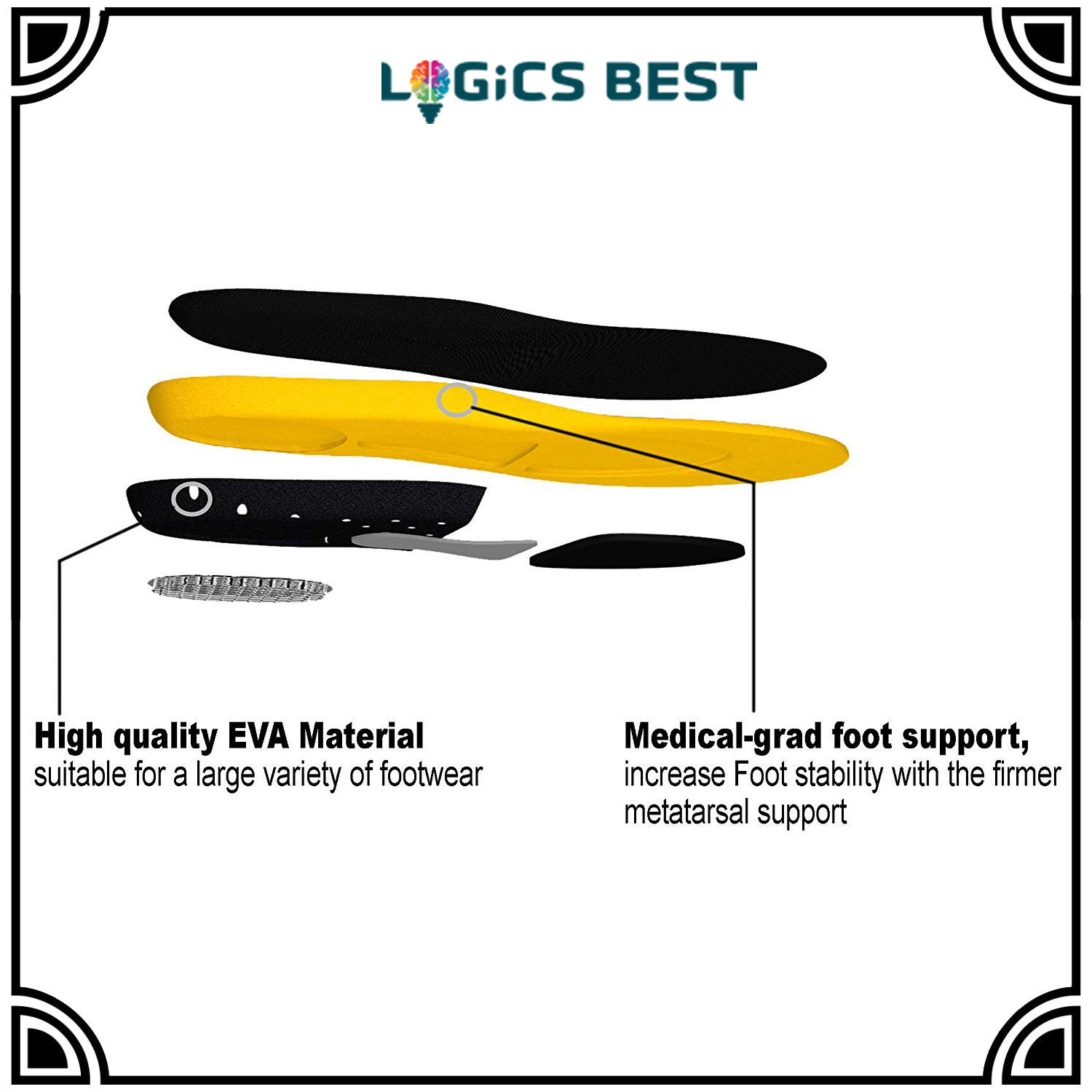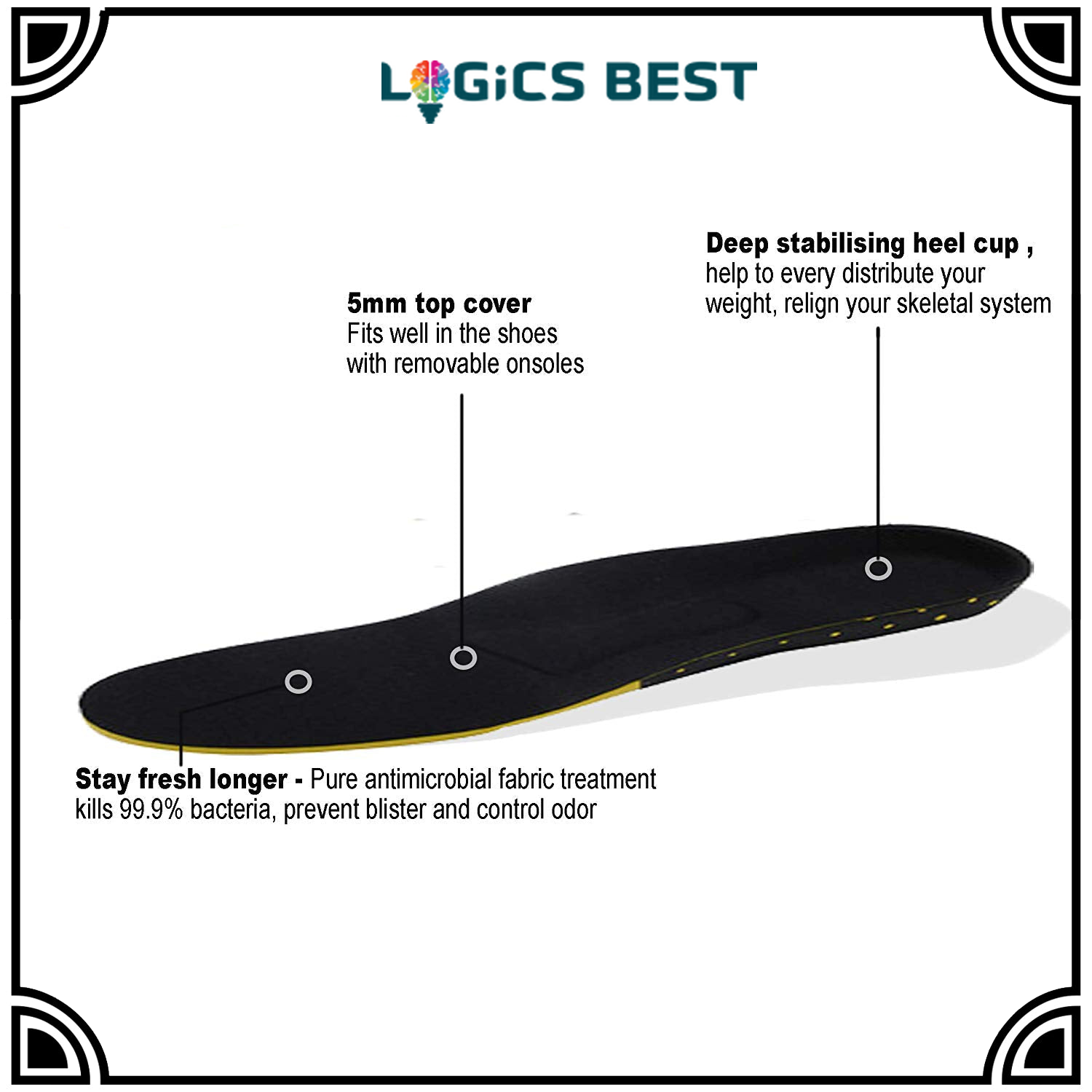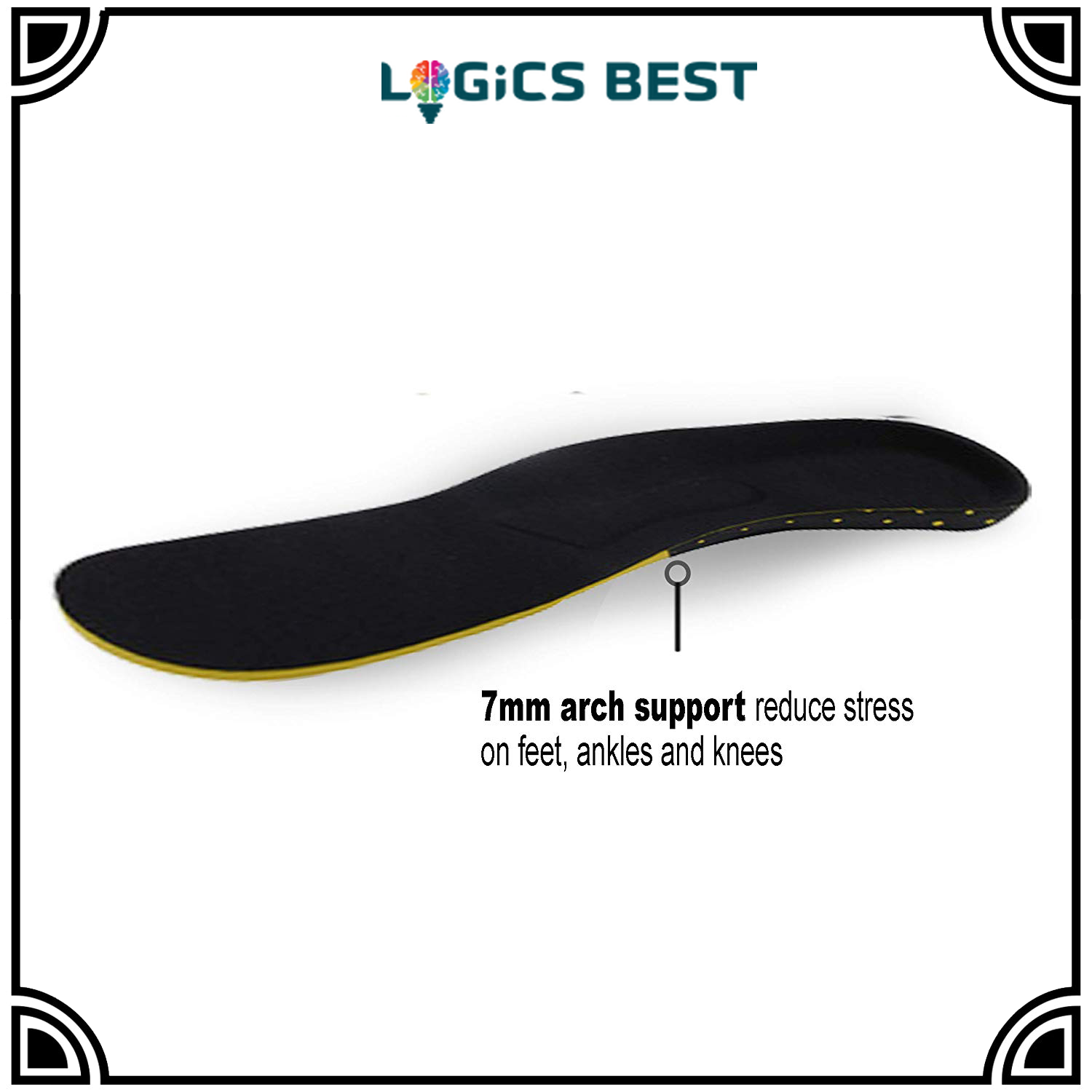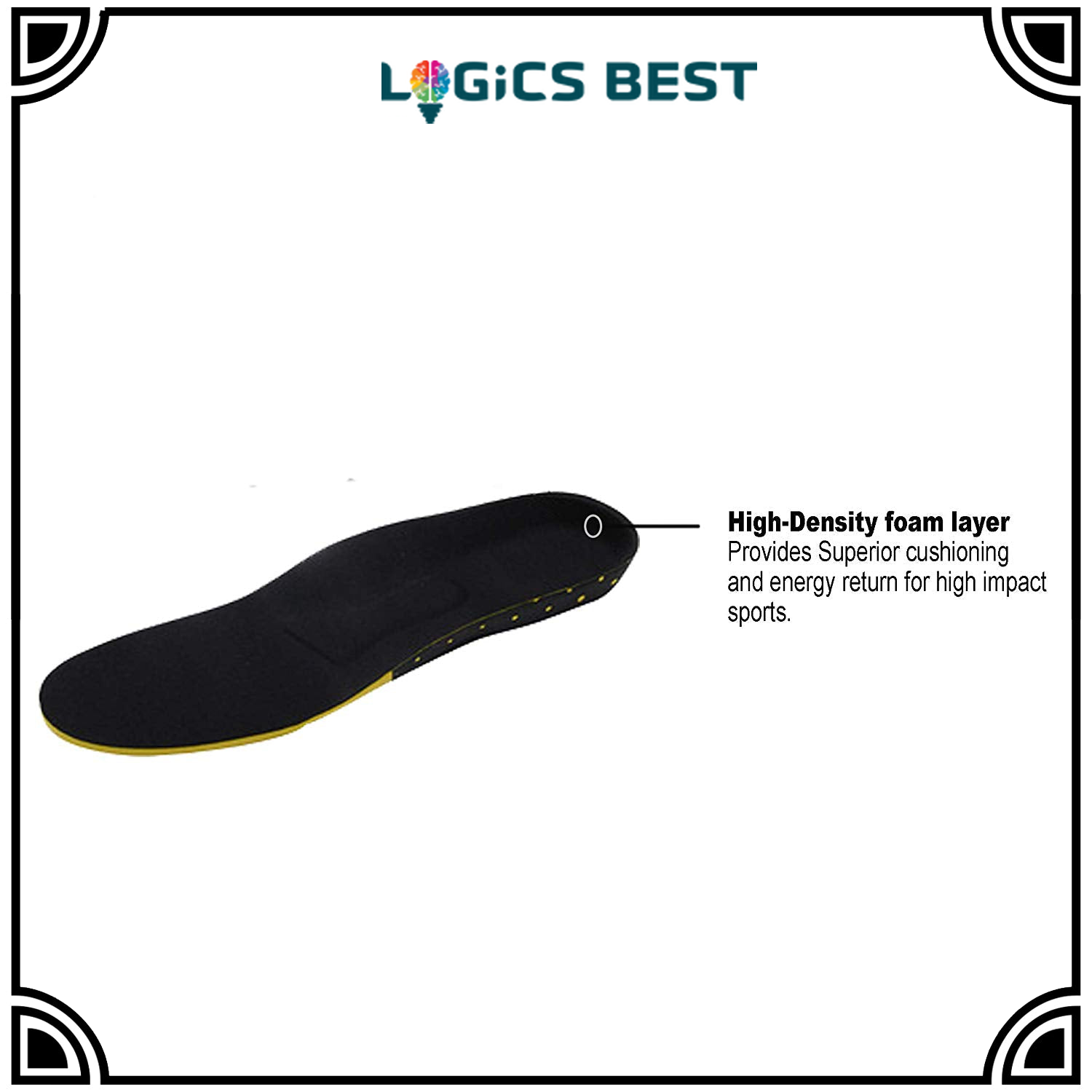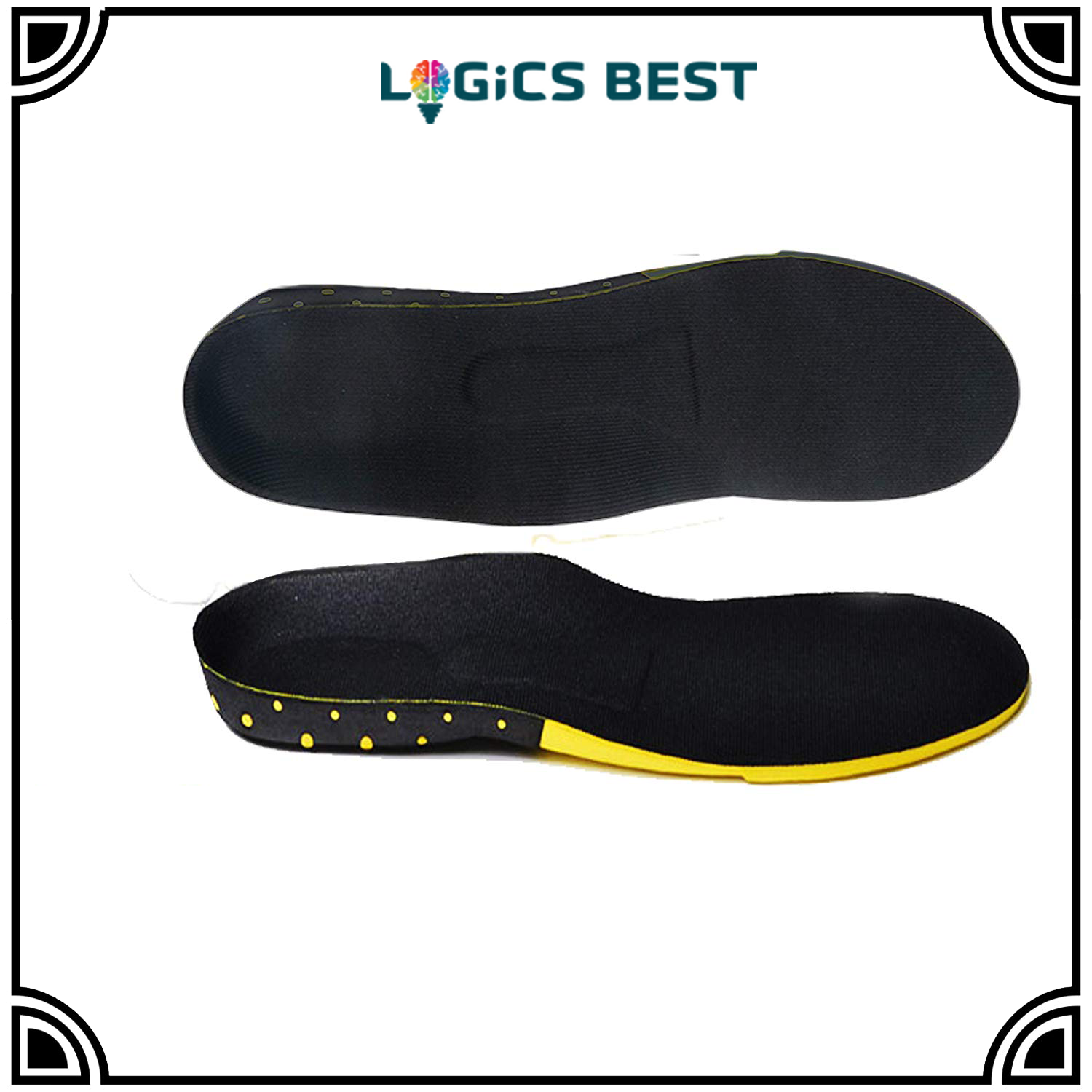 Plantar Fasciitis Flat Feet Insoles Arch Supports Orthotics Relieve High Arch, Foot, Heel Pain (US Mens 6.5-9 Womens 8-11.5)
$21.99
Regular price
$64.88
Subscription • Save
👟 Lasting Comfort Anatomical arch support significantly improves foot and leg alignment, increasing comfort and helping decrease pain and soreness caused by flat feet, plantar fasciitis, pronation, heel pain, heel spurs, and Ball of Foot pain so that you can easily be on your feet all day and get back to living your life!
👟 Perfect Positioning our Deep Heel Cup keeps your feet in the best possible position, helping prevent impact damage while walking or running, which means you can get outside and be active again.
👟 Superior Material Industry-leading materials help keep your feet dry and pain-free so you can walk throughout your day without needing to change your socks, which means you save time and money!
👟 Extreme Control & Comfortable Insoles provide rock-solid control and support for: walking shoes, casual hiking shoes, work shoes, and boots. Get out there and watch the sunrise again!
👟 ZERO RISK Our Logics Best Guarantee lets you buy with confidence. If you aren't happy for any reason, simply contact us, and we'll replace or refund the product for you. 100% risk-free. Zero hassle. Zero waiting. Your satisfaction is our complete focus. 'Add to Cart' now so you can get rid of your foot pain and get back to your life!
Size:US Mens 6.5 - 9 Womens 8 - 11.5
Logics Best is the US Based developer & manufacturer of a NEW insole that helps reduce foot pain for people who suffer pain from plantar fasciitis in the heel.
Features & Benefits: 
Pain relief through biomechanics – Firm, reinforced arch support and heel cushion give more comfort than thin foam insoles. 
Excellent control – Pronation control helps relieve pain at the source, and ongoing support prevents it from happening again! 
 Superior mobility and support – Comfort Control Design allows for free and easy movement of the foot, without locking it in place!
 Fresh feel – Antimicrobial top fabric reduces friction and keeps feet fresh, even on those hot summer days.
Our insoles are perfect for issues like: 
⭐⭐⭐⭐⭐Flat Feet
⭐⭐⭐⭐⭐Plantar Fasciitis
⭐⭐⭐⭐⭐Foot, Arch and Heel Pain
⭐⭐⭐⭐⭐Arthritis
⭐⭐⭐⭐⭐Knee pain
⭐⭐⭐⭐⭐Supination
⭐⭐⭐⭐⭐Bunions
⭐⭐⭐⭐⭐Overpronation
Questions & Answers
Q: What kinds of shoes are suitable for these insoles? 
A: The insoles are designed for wider, high volume shoes, such as work boots, basketball shoes, running shoes, casual shoes, and dress shoes. (Unless it's a high heel, you should be okay!)
Q: Do I need to take out my old soles to use these? 
A: Yes. You'll have significantly better results if you remove your old insoles.
Q: How long will they last? 
A: These can last up to 2 years. We recommend that you change your insoles every 8-12 months, or whenever your feet start hurting again. 
Q: Are these machine washable?
A: No. It's best to wipe them off & spot spray.
Plantar Fasciitis Flat Feet Insoles Arch Supports Orthotics Relieve High Arch, Foot, Heel Pain (US Mens 6.5-9 Womens 8-11.5)
$21.99
Regular price
$64.88